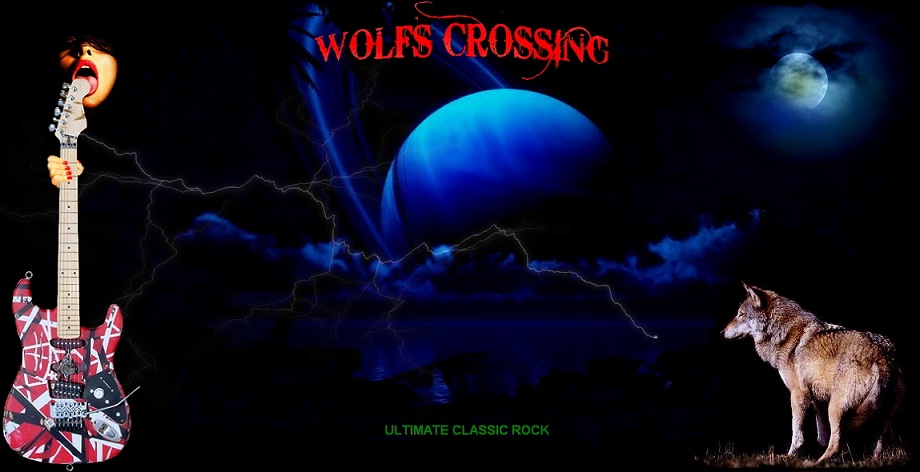 Book "Wolfs Crossing" HERE for your entertainment needs! ..or e-mail Trev Morson
---
As advertised on Chicago's Rock Radio Station 95.9 "The River"
High energy, guitar-driven classic rock from Jimi Hendrix all the way through to the Van Halen era is simply the best way to describe "Wolfs Crossing."
Formed in 2007, and consisting of four seasoned veterans of the local music scene, "Wolfs Crossing" is a Classic Rock band that has become one of the most sought after live acts in the Midwest.
The objective of "Wolfs Crossing" is to entertain and truly rock an audience. Using a rotating set list loaded with classic rock anthems currently in heavy radio rotation and, in conjunction with an over the top live performance, "Wolfs Crossing" is a sure fire entertainment dynamo that will keep the audience coming back for more.
---
UPDATE - 2015 - We now have our own Channel on YouTube with 'live' performances recorded, you can access it HERE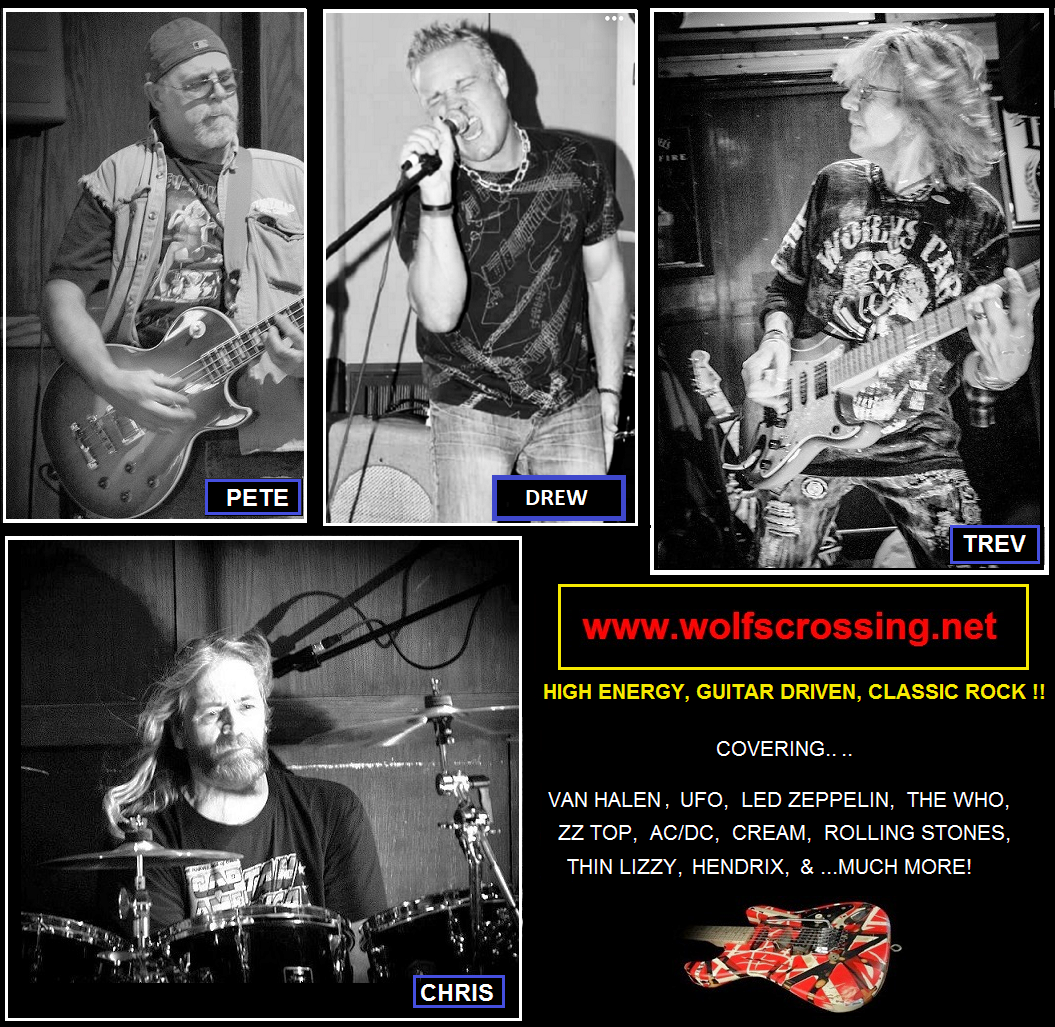 Pete - Bass Guitar & Vocals, Drew- Lead Vocals, Chris - Drums & Vocals, Trev - Vocals & Lead Guitars
Copyright © 2007/2008/2009/2010/2011/2012/2013/2014/2015/2016/2017/2018/2019/2020 ..All Rights Reserved.